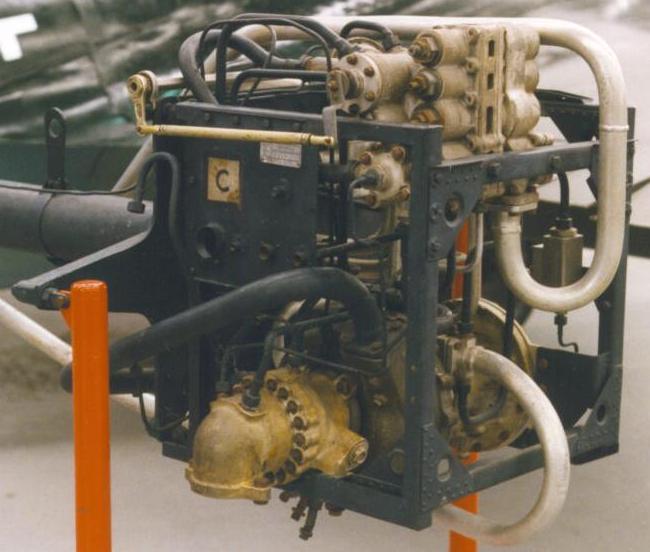 The starboard side of the motor. The main fuel flow and equalisation unit and fuel control valve, and the C-Stoff fuel pump inlet are clearly visible.
The blue pipe in the left foreground is the output from the steam generator - this passes around the outside of the motor case and onto the centre of the motor, connecting to the fuel pump turbine. At the moment, I'm not sure if this is a characteristic of the "A-2", or is just on this test motor.
More striking are the large diameter silver fuel pipes curving out under, and then back over the motor casing frame.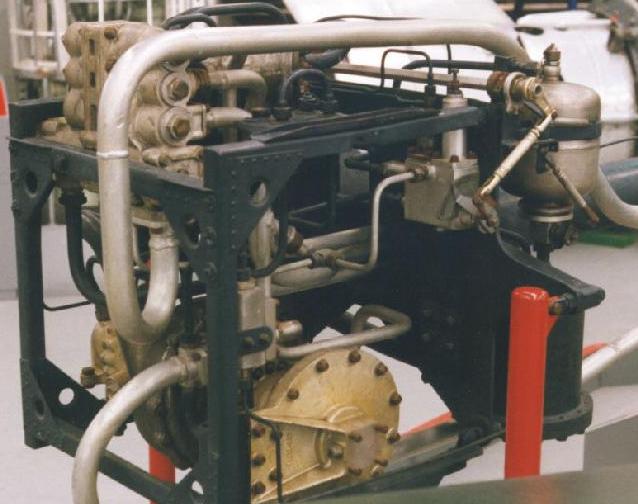 Ignoring the large diameter, silver return pipe from the combustion chamber, clearly shown passing over the top of the motor back to the main control unit, this view shows some of the distinguishing features of the "A-2" Series motor.
There is a silver T-Stoff header tank for motor starting, (on the right of the picture). The steam generator is (just visible) repositioned, inverted on the lower rear face of the motor thrust plate. There is no port gearbox casing, leaving the end of the main pump unit visible, and there is no electrical starter motor.
Photographs © Shamus Reddin - with greatful thanks to the Museum of Flight, East Fortune.
Web Master
Shamus Reddin

-: Home :-
-: Me.163 :-
-: Design :-
-: A. T. O. :-
-: Missiles :-
-: Preserved Motors :-