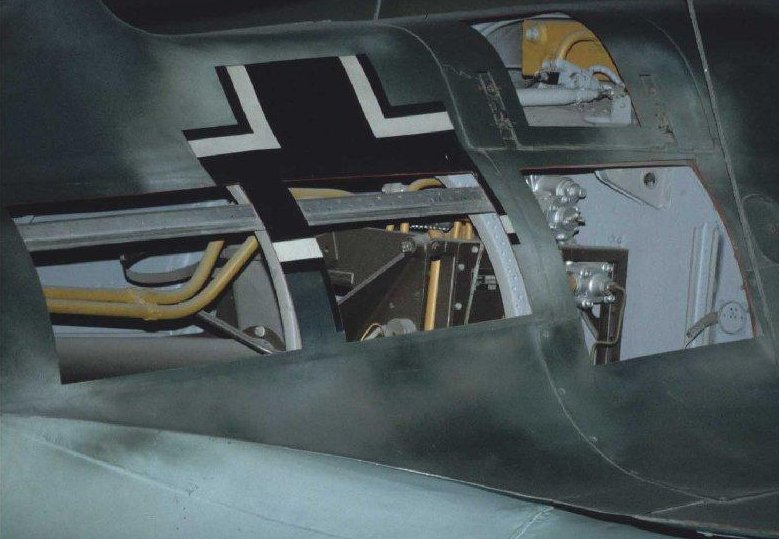 Thanks to the way the aircraft is mounted, finding a revealing angle for photographing the Walter motor within the Komet is not easy.
The metal framework and the heavy thrust plate are shown, as is the end of the fuel flow/pressure equalising unit.
Photograph © Ludo Kloek - used with permission.
Web Master
Shamus Reddin

-: Home :-
-: Me.163 :-
-: Design :-
-: A. T. O. :-
-: Missiles :-
-: Preserved Motors :-