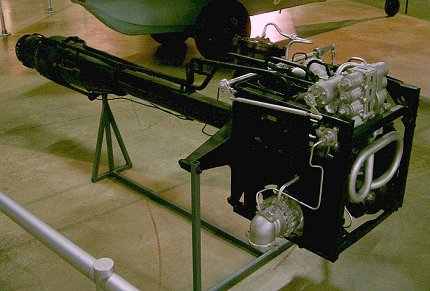 Originally supplied with photographs from a Komet fan from North America, Bruce Grinstead, I have now visited the museum personally to see the motor in greater detail.
When the pictures were taken, the motor was displayed alongside a Messerschmitt Me 163 Komet Wkr.Nr.191095, which was then on loan from Canadan National Museum.
Known History.
No data as yet.
Description.
This motor is well preserved. The pristine paint scheme will ensure the motor lasts well into the future, but it is interesting to contrast the appearance with the motor at East Fortune which has not been heavily restored.
The Bosch electric starter, shows this as an "A-1" motor.
The USAF Museum web site contains a little information, but if more becomes available then it will be published.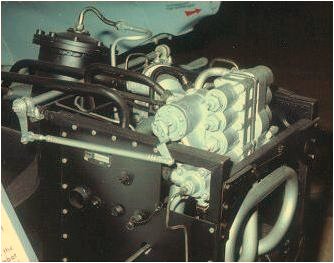 In Bruce's picture, the manufacturer's plate can be clearly seen just below the mechanical linkage. This view also shows the three stage fuel flow and pressure equalising unit, and with the linkage, the cylinder of the secondary control valve. The steam generator is seen on the left, tilting away from the shot. The characteristic large diameter T-Stoff delivery pipe running from the T-Stoff pump to the bottom of the fuel flow unit is on the right.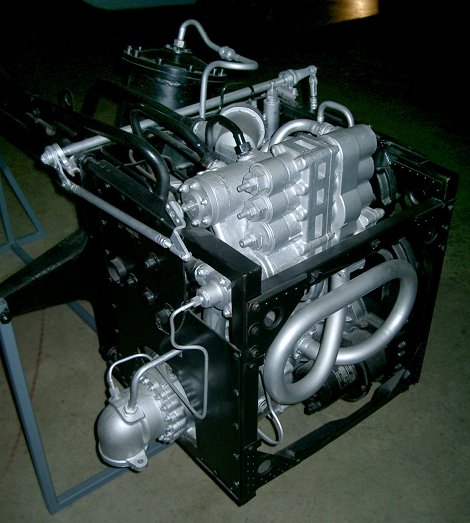 Despite its small size, this is a nice shot of the forward part of the Walter motor. It shows some nice detail of the fuel flow/pressure equalising unit. The pump unit below, with the very large diameter C-Stoff fuel inlet on the extreme left and the large, curved silver pipe of the T-Stoff riser in the centre of the frame. On the bottom right is the black electric starter motor - probably the most conclusive evidence that this is an "A.1" motor.
Web Master
Shamus Reddin

-: Home :-
-: Me.163 :-
-: Design :-
-: A. T. O. :-
-: Missiles :-
-: Preserved Motors :-